Spring has sprung!
Birds are chirping, flowers are blooming and (depending where you are on this big old continent) the weather may be warming up! Spring is a new season and so we want to try something new as well. We love innovation, experimentation and generally giving it a crack. We also love changing the game and from launch day (and before) we've had empowering you as consumers at the heart of everything we do.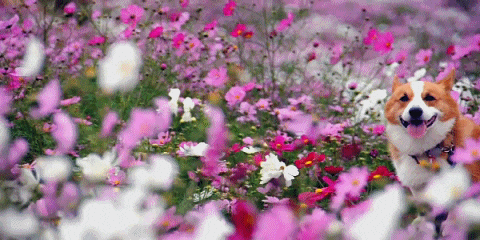 [Image description: a GIF of a corgie in a field of flowers]
The mission
Since we launched early last year, we've been working to build a community that empowers each other. By sharing information, first hand knowledge and experience as care consumers, carers and care professionals we all help each other make better informed choices about our care and supports.
We wouldn't be here today if it wasn't for you. Yes, you. Literally you, the person on the other side of the screen reading this sentence. You are here, being part of our community, guest blogging, sharing articles and writing reviews. Thank you. Without you this little dream would not be the thriving little internet oasis it is today.

[Image Description: GIF of singer Adele saying thank you at the Grammys]
The Game of Skill
To celebrate how far we've all come, we'd like to have a little fun. For the month of September, we are going to consider every review submitted for any provider across the site for a prize! This game requires some serious review writing skills, so get your keyboard ready.
Whether you give your legal name or give your review with your username or anonymously with a pseudonym, your review is in the running.
Whether you give five stars, one star or anywhere in-between, your review is in the running.
Whether you are a care consumer, carer or care professional, your review is in the running.
We want to keep this open and fair to everyone. We will be picking the winner based on our guide for how to write a good review
The review that we judge best fits our guide will be this month's winner!
The winner's prize? In addition to doing a great thing to help people find great care (yes, we know a good deed is its own reward…), the winner will receive a gift card to the value of $20. Entries open from September 1st, 2017 close 11.59pm September 30th, 2017. Every review counts as an entry and there will be one winner, we wish you the best of luck ?